File Checksum Generator
Jump to navigation
Jump to search
wxHexEditor could generate checksums for the files.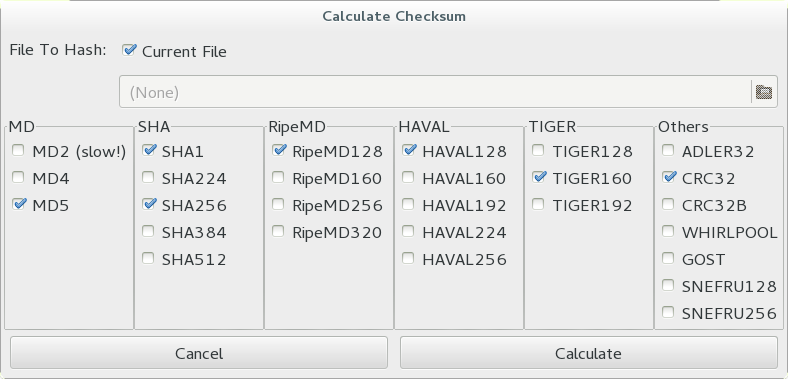 Also can generate multiple hash at one pass.
The mhash library is used for calculate the checksums.
Allowed checksum functions are:

MD2, MD4, MD5
SHA1 (SHA128), SHA256, SHA384, SHA512
RipeMD128, RipeMD160, RipeMD256, RipeMD320
HAVAL128, HAVAL160, HAVAL192, HAVAL224, HAVAL256
TIGER128, TIGER160, TIGER192
ADLER, CRC32, CRC32B, WHIRLPOOL, GOST, SNEFRU128, SNEFRU256
At the end of the checksum calculation, results will pasted into system clipboard.
Also note that, "Use Current File" operation will hash the opened file with changes that not saved yet.