Main Page
From wxHexEditor
Welcome to wxHexEditor wiki pages.
In this wiki, we try to introduce you the wxHexEditor and give some hits about it's usage and features.
Version information and change logs of the wxHexEditor is here!
Tips
Features
Tools
Customization
Donors
Unfortunately, my government just blocked the PayPal, I can only accept donations via BitCoin or Ethereum right now.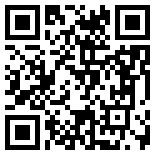 BitCoin Address:

0xD6d0e1f3155920e2ac6f7A053bF8661d81B12272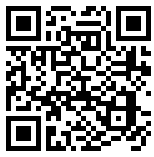 Ethereum Address:

0xD6d0e1f3155920e2ac6f7A053bF8661d81B12272

| | | | |
| --- | --- | --- | --- |
| Christian Biere | Germany | $5 | 13.10.2015 |
| Aleksandr Litvinov | Portugal | $20 | 29.08.2015 |
| Enrico Vazzoler | Italy | $5 | 28.04.2015 |
| Fernando Vinícius Mercês | Brazil | $30 | 18.12.2014 |
| Jens Collin | Sweden | $5 | 14.10.2014 |
| Mike Zaimont | USA | $110 | 02.10.2014 |
| Fernando Setien Dodero | Spain | $5 | 18.2.2014 |
| Dario Croci | Italia | $20 | 17.12.2013 |
| Jakub Adam | Czech Republic | $10 | 18.05.2013 |
| Stefan Duerholt | Germany | $8 | 16.03.2013 |
| Cesar Jimenez Perez | Spain | $5 | 17.01.2013 |
| Nicola Giacobbe | Italy | $15 | 11.07.2012 |
| Cesar Jimenez Perez | Spain | $5 | 08.05.2012 |
| Cesar Jimenez Perez | Spain | $5 | 04.11.2011 |
| Cesar Jimenez Perez | Spain | $10 | 28.10.2011 |
| Timothy Bennett | Canada | $10 |  ? |
| Annonymous | Unknown | $5 | Oct 5 2010 |
| Bernard Helyer | New Zelland | $10 | 7.5.2010 |